What's New
TVB Fairchild Fans Party in Vancouver
09/11/2015
TVB Fairchild Fans Party had four hit stars, Louis Cheung, Priscilla Wong, Vincent Wong, and Samantha Ko from behind the TV screen to live in front of audiences in Vancouver. The artistes and their fans spent a wonderful evening of entertainment together this past weekend.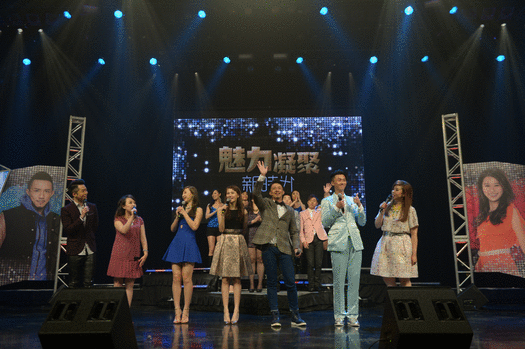 Fans Party Press Conference and Autograph Session
Vancouver
9-9-2015
TVB Fairchild Fans Party is bringing the hottest stars to Vancouver including the very handsome Louis Cheung and Vincent Wong and the pretty Priscilla Wong and Samantha Ko. Since it is Vincent and Louis' first time attending Fans Party and Priscilla and Samantha's first visit to Vancouver, fans gathered at Aberdeen Centre starting from early morning to line up for a ticket to obtain one set of the very limited amount of autographed pictures of the artistes at the press conference. The popular promising stars attracted hundreds of TV drama fans to the venue; many are of the younger generation.